As part of our building maintenance portfolio we also offer a number of trade services including the use of carpenters, electricians, painters, plasterers and plumbers. We have the flexibility to use these tradesmen and many others to attend to almost any building maintenance issues requiring a trade service.
We always maintain regular and open channels of communication between those on site and those back at the office. We pride ourselves on providing a stress-free commercial trade experience and understand how important it is for you to be promptly provided with answers to any trade-related questions that are raised. We will endeavour to keep you informed at all times with regular status updates and written reports upon completion. We always make ourselves available to discuss your ideas or issue whenever you need us.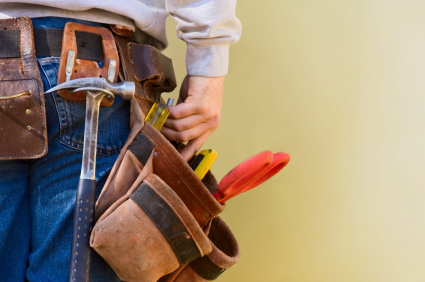 Our main trade services are listed below, along with some examples of the regular work each trade undertakes. However, we do much more than this. Simply let us know what you need assistance with and we'd be happy to provide the right people with the right skills to get the work done quickly and cost effectively.
Carpentry
Hang or repair new doors or windows
Repair/replace door and window hardware
Repair cabinetry doors and drawers
Furniture assembly
Plastering
Apply cornice
Install or replace water damaged plaster board
Repair holes in walls
We believe that the trade services we provide at G MAC are some of the best available in Brisbane. You will not be disappointed by the great service and value-for-money prices that we offer on a daily basis.
Plumbing
Repair/replace taps
Fix running toilets
Gutter and pipe repair
General plumbing work
Electrical
Repair or fault diagnosis
All types of lighting
Power supply issues
Smoke alarm fitting
Painting
Interior/exterior painting
Timber staining/oiling
Gap seal